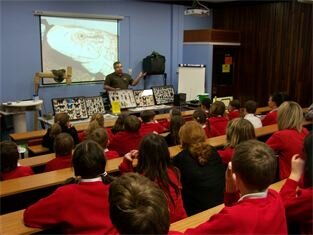 Welcome to my website. My name is Nick Martin. I have an exotic animal rescue centre based in Inverness up
in the Scottish Highlands.  I take on
all sorts of exotic animals from the general public, SSPCA and various other organisations.
As I don't get any external funding
I give talks to help towards the funds needed for vets, feeding, equipment housing etc. If you would like to make
a donation to help with the welfare and help raise funds so I can keep providing a safe home for neglected
animals please click on  the link  to  paypal.
I also offer placements for social work and youth workers for young people that are having a few problems in life, building their self confidence and learning about the welfare and husbandry skills required in keeping exotic animals.  I also give placements to schools for work experience for pupils before leaving education.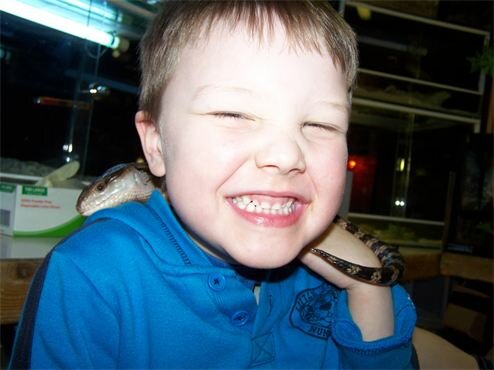 Jude and Alfie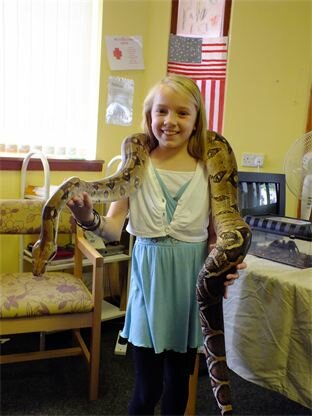 Work experience placments
School visits - nursery to University
Millitary  dangerous animal awareness training 
Fun days
                                                                   Scouts, Brownies etc
                    Molly meets Charlotte the Boa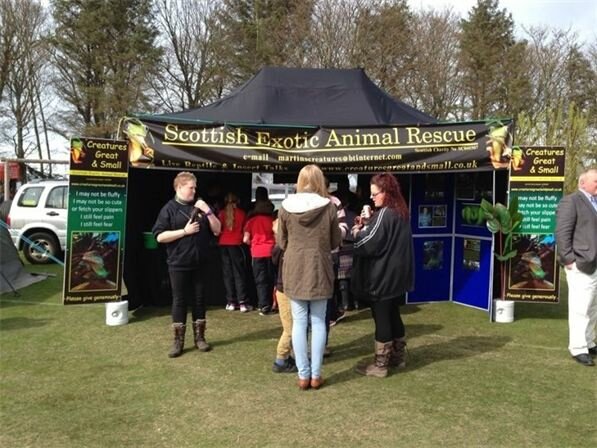 A great day had by all at Gordonstoun 2013